DE>EN TRANSLATION AND EDITING FOR ACADEMICS, RESEARCHERS, AND THE CREATIVE AND CULTURAL INDUSTRIES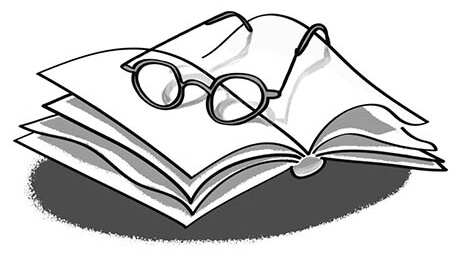 Scholars who want to publish their groundbreaking research in English need to ensure that their work is perfect before it goes out to a journal or publishing house – after all, publishing with high-quality, high-impact journals and presses is one of the keys to a successful academic career. However, preparing a paper for presentation or publication in a language that is not one's mother tongue can be fraught with anxiety. How to avoid the risk of being misunderstood at best or written off as unprofessional at worst?
Many scholars and writers will have a working knowledge of English, and be perfectly able to read and understand complex literature written in that language. But putting pen to paper to write in it is a different matter. And as the stakes are high, some of the common solutions, such as passing work to a colleague to read through, or asking a native speaker to cast an eye over it, don't always produce the desired results. Sometimes even passing work to a local agency doesn't help.
The problem with these solutions is that native speaker acquaintances often are not specialists (it's not for nothing we spend years acquiring specialist vocabulary, even in our native language!). Busy colleagues may simply not have the time to check work thoroughly. Even large publishing houses are cutting costs, which means work is not given the expert input it deserves. And very often, researchers find passing their work to an impersonal agency very unsettling – after all, it can feel like surrendering control over something they have put massive time and effort (not to mention money) into.
Academic work needs to be translated or edited by someone who knows both the respective field and the requirements of the target audience, and who is able to give texts the attention they need. Authors find it an intense relief to work with someone happy to communicate with them, who appreciates an exchange of opinions and ideas and who will work with them to reach the highest possible standards while ensuring their texts are still saying what they want them to say. They need to feel in control of the process, while feeling confident their work will meet the standards it needs to.
I am a professional translator and proofreader with close to 20 years' experience working in both academia and the creative and cultural industries. As a former university lecturer with a record of publishing in and writing reviews for star-rated journals, I have expertise in a broad range of subjects and am able to bring this to my translating and editing work. I particularly enjoy taking a collaborative approach which empowers clients and keeps them involved with their texts and in touch with the translation and editing process.
Is your area one I work in?
"We have been working with Margaret for many years now and are very satisfied with her professionalism, her reliability and her broad range of competence. Projects involving her run smoothly; Margaret is efficient and always keen to find solutions, and her ambition, drive and commitment go far beyond simply providing translations of academic texts."
"Margaret has done a large amount of transcribing and translating for me, from handwritten letters of Anton Webern in Sütterlin script. She is reliable, and her work is always excellent."
"Margaret Hiley has worked for many years for various projects of the Institute of History of Art and Musicology at the Austrian Academy of Sciences in Vienna. We have always been extremely satisfied with her translations, not least because of her excellent knowledge of musicology. Often, the English translations are more elegant than the German originals."
"Many, many thanks for your congenial translations. You have produced a splendid English translation of the source text; its style is beautiful."
"Ms Hiley is one of those rare exceptions who succeed in making a translation's style sound almost more honed than that of the original. Her broad knowledge and educational background allow her to take the style of Latin texts into account, as well as correctly translate specialist musical vocabulary. I particularly appreciated the smooth collaborative process."
"I am really happy with your work – it is punctual and exacting and I can always rely on everything running just as it should!"
"I would like to thank you very much indeed for your meticulous work. Cooperating with you was a pleasure."
"It always is a pleasure to read your polished versions of our texts, many thanks for reading and correcting them so carefully. Everything is perfect, it is a pleasure to work with you!"
"I have been working with Margaret Hiley for several years now. She has assisted me in translating and revising highly complex texts on international and European criminal law and always does so with great elegance and care. It is admirable how she, not being a lawyer herself, captures complex legal issues and concepts and always proposes fitting translations. Margaret does not just translate or revise but often improves original ideas."
"I have been working with Margaret Hiley very successfully for several years. Very professional support, prompt responses and excellent translations in a field where language and semiotics are key to success. Highly recommended!"