Find out more about the services I offer below!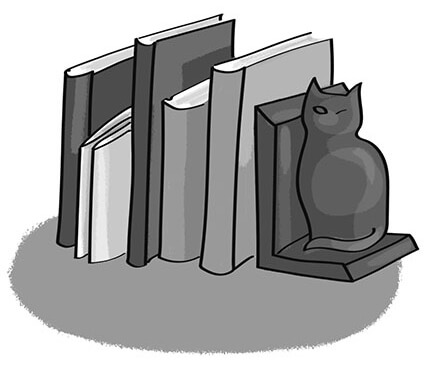 I offer translation services for academics, researchers and the cultural industries from German into English – from articles, conference papers and full-length books to websites, brochures and concert programmes. I also translate historical documents (records, correspondence) from German into English. If requested, I am also able to provide certified translations. Translations will be into British English unless otherwise requested.
I edit work written in English by both native and non-native speakers. The level of input can vary between simply checking the language is correct to more substantial editing in terms of structure and content, depending on clients' wishes. I can adapt texts to particular style guides and language varieties (British/American English) if required.
I specialise in the academic fields of the Arts, Humanities, Social Sciences, and Law as well as in texts for museums and cultural institutions. I have experience in the following areas:
    Literature
    Music and Musicology (including texts for concert programmes and CDs)
    International (Criminal) Law and Human Rights Law
    Theology (including texts for churches and other religious organisations)
    Philosophy, including Legal Philosophy
    Media and Communication Studies
    Archaeology and History
    Art and Art History (including art catalogues and exhibition materials)
    Classics
    Sociology and Psychology
Please note that I do not accept work from undergraduate students, although I am happy to read work from postgraduate research students.
Can't see the service you require?
If you are not sure whether I can offer you the right service, please contact me for an informal discussion of your project.
"We have been working with Margaret for many years now and are very satisfied with her professionalism, her reliability and her broad range of competence. Projects involving her run smoothly; Margaret is efficient and always keen to find solutions, and her ambition, drive and commitment go far beyond simply providing translations of academic texts."
"Margaret has done a large amount of transcribing and translating for me, from handwritten letters of Anton Webern in Sütterlin script. She is reliable, and her work is always excellent."
"Margaret Hiley has worked for many years for various projects of the Institute of History of Art and Musicology at the Austrian Academy of Sciences in Vienna. We have always been extremely satisfied with her translations, not least because of her excellent knowledge of musicology. Often, the English translations are more elegant than the German originals."
"Many, many thanks for your congenial translations. You have produced a splendid English translation of the source text; its style is beautiful."
"Ms Hiley is one of those rare exceptions who succeed in making a translation's style sound almost more honed than that of the original. Her broad knowledge and educational background allow her to take the style of Latin texts into account, as well as correctly translate specialist musical vocabulary. I particularly appreciated the smooth collaborative process."
"I am really happy with your work – it is punctual and exacting and I can always rely on everything running just as it should!"
"I would like to thank you very much indeed for your meticulous work. Cooperating with you was a pleasure."
"It always is a pleasure to read your polished versions of our texts, many thanks for reading and correcting them so carefully. Everything is perfect, it is a pleasure to work with you!"
"I have been working with Margaret Hiley for several years now. She has assisted me in translating and revising highly complex texts on international and European criminal law and always does so with great elegance and care. It is admirable how she, not being a lawyer herself, captures complex legal issues and concepts and always proposes fitting translations. Margaret does not just translate or revise but often improves original ideas."
"I have been working with Margaret Hiley very successfully for several years. Very professional support, prompt responses and excellent translations in a field where language and semiotics are key to success. Highly recommended!"