Quick answers to your questions
Find the answers to some of your most frequently asked questions here.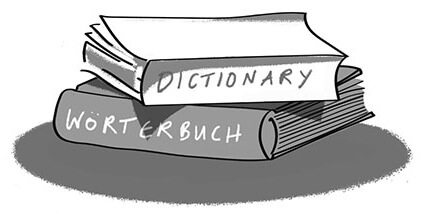 What languages do you work with?
I translate from German into English; I edit and proofread texts written in English. If you require translations from another language or proofreading for texts written in another language, you can still contact me – I may be able to recommend a colleague!
Do you use British or American English?
I am a native speaker of British English. However, there are no major differences between British and (US) American academic language and style. I am happy to use UK or US spelling for translations and editing projects as required.
How much will my translation/editing project cost?
Translating and editing complex academic and specialist texts is highly sophisticated work, and thus the work involved in a translation or editing project can vary substantially. For this reason, I quote for each job on an individual basis. As a rough guide, my translation rates for academic projects start at €180 per 1000 words, and editing rates at €50 per 1000 words. For some projects, it may be more appropriate to charge per standard line (55 characters incl. spaces) or by the hour. Further surcharges may be applied for urgency and certain file formats. There is a minimum charge of €75 per project.
How soon can you complete the job?
As a very rough estimate, I can translate between 1500 and 2000 words a day, and edit up to 15,000 words a day, although this depends very much upon the kind of text involved. In the price quote for your job, I will specify a delivery date. I am usually booked up with work up to a month or more in advance, so often require several weeks' notice for larger projects. If your project is urgent, I will do my best to accommodate you, although a rush rate may be applied.
Will I get a price quote?
Yes! First I will need to see a sample of the text to be translated or edited. On the basis of this sample I will draw up a written price quote for your project, detailing the text to be translated or edited, the word/character count involved, a suggested deadline, the price and any other details (for example, I may ask clients to be available for questions concerning terminology). I require clients to sign the price quote and my general terms of business before I begin with the project.
What do I need to send you before you can start?
I need a copy of the signed price quote and T&Cs, and of course a copy of the text in question! I prefer texts to be sent in Word format; surcharges may be applied for PDF documents as these are more difficult to work with.
What if I have changes to the text part-way through the translation or editing process?
It is often very time-consuming to make changes to texts during the translation or editing process, so I need to charge extra for this. I always urge clients to make sure they send me the final version of their text!
I will issue an invoice once all questions related to the translation or editing project have been addressed to the client's satisfaction. Payment is then due 30 days following the date of the invoice. For longer jobs like books I usually ask for payment in instalments; I issue individual invoices for each instalment.
The easiest way to pay is by bank transfer. You can also send me a cheque or pay using PayPal. The invoice will be in Euros or sterling.
Do you work with students?
I do not accept work from undergraduate students, although I am happy to read work from postgraduate research students. Most universities do not condone the use of proofreading services for undergraduate work. I would recommend that undergraduates contact the graduate skills specialists at their university for advice and guidance.
Do you provide certified translations?
As a Member of the Institute of Translation and Interpreting, I can provide certified translations. There is an additional charge for this service.
What if I have questions about my text after the end of a project?
After a translation or edition project has been submitted to the client, I always give them sufficient time to discuss any questions and complete revisions before issuing an invoice. Once the invoice has been paid, I regard the project as completed. If any questions or concerns arise after the invoice has been paid, I am happy to discuss these, but depending on the nature of the queries there may be an additional charge for additional work.
"We have been working with Margaret for many years now and are very satisfied with her professionalism, her reliability and her broad range of competence. Projects involving her run smoothly; Margaret is efficient and always keen to find solutions, and her ambition, drive and commitment go far beyond simply providing translations of academic texts."
"Margaret has done a large amount of transcribing and translating for me, from handwritten letters of Anton Webern in Sütterlin script. She is reliable, and her work is always excellent."
"Margaret Hiley has worked for many years for various projects of the Institute of History of Art and Musicology at the Austrian Academy of Sciences in Vienna. We have always been extremely satisfied with her translations, not least because of her excellent knowledge of musicology. Often, the English translations are more elegant than the German originals."
"Many, many thanks for your congenial translations. You have produced a splendid English translation of the source text; its style is beautiful."
"Ms Hiley is one of those rare exceptions who succeed in making a translation's style sound almost more honed than that of the original. Her broad knowledge and educational background allow her to take the style of Latin texts into account, as well as correctly translate specialist musical vocabulary. I particularly appreciated the smooth collaborative process."
"I am really happy with your work – it is punctual and exacting and I can always rely on everything running just as it should!"
"I would like to thank you very much indeed for your meticulous work. Cooperating with you was a pleasure."
"It always is a pleasure to read your polished versions of our texts, many thanks for reading and correcting them so carefully. Everything is perfect, it is a pleasure to work with you!"
"I have been working with Margaret Hiley for several years now. She has assisted me in translating and revising highly complex texts on international and European criminal law and always does so with great elegance and care. It is admirable how she, not being a lawyer herself, captures complex legal issues and concepts and always proposes fitting translations. Margaret does not just translate or revise but often improves original ideas."
"I have been working with Margaret Hiley very successfully for several years. Very professional support, prompt responses and excellent translations in a field where language and semiotics are key to success. Highly recommended!"